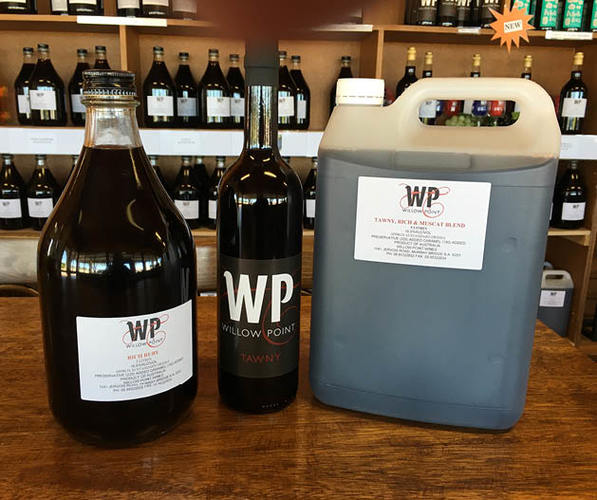 Fortified Varieties
We feature a range of fortified wines including Tawny, Ruby Rich, Muscat and Blend.
The Blend is one of the most popular fortifieds sold at our cellar door and is a secret combination of Tawny, Ruby Rich and Muscat.
The first batch of Tawny was made several decades ago. This intense Tawny is fortified with South Australian brandy spirit and has been aged in the same barrels and partially blended with the previous Tawny. The barrels are never emptied.